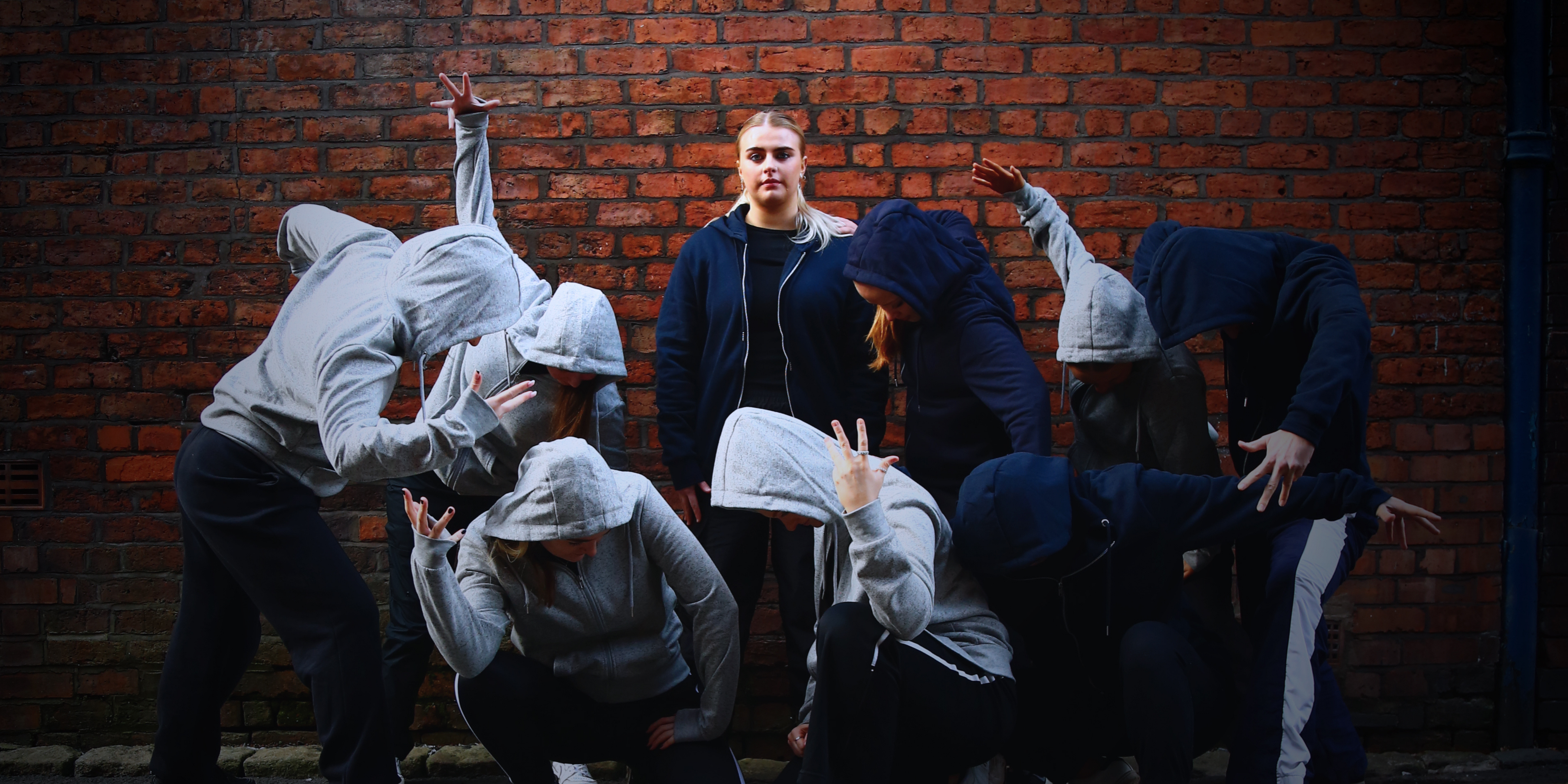 'Every girl you've ever know will fear the dark when she's alone'
20 Steps is a brand new collaboration between Hawk Dance Theatre & WigLe Dance, commissioned by Wigan Council as part of the Safety of Women at Night programme.
In March 2022, WigLe Dance & Hawk Dance Theatre worked with a talented cast of female dancers from across Wigan and the North West of England to create a brand new dance theatre performance tackling issues around the safety of women at night and violence against women and girls. 
The show was made following consultation with 60 girls from local secondary schools. Aimed at young people aged 14+ and adults, [20 Steps] explores issues such as banter, consent, body language and proximity.  The accompanying workshops allows the audience to explore these issues more deeply and to answer the show's final question - 'What is the solution?'
[20 Steps] toured 8 schools across the Wigan Borough throughout March 2022 thanks to funding from the Home Office. The consultation and feedback fed into Wigan Council's wider SWAN (Safety of Women at Night) programme. 
Book the show now - Autumn 2022 Tour. 
Following fantastic feedback from all host schools, we are excited to launch a second tour in November 2022.  We are looking for schools in Wigan and Greater Manchester to host a performance of [20 Steps] for their pupils in year 9 or above. 
Each host school will receive: 
A live performance of [20 Steps] by professional dancers
A post show workshop with the full audience to further explore the issues
A resource pack to support further teaching as part of the SMSC curriculum 
A creative workshop to support dance students explore the choreographic content of the show 
To book or for more information please email info@wigledance.co.uk.
[20 Steps] - the film. 
Watch the accompanying film now.
Filmed and edited by Josh Hawkins.