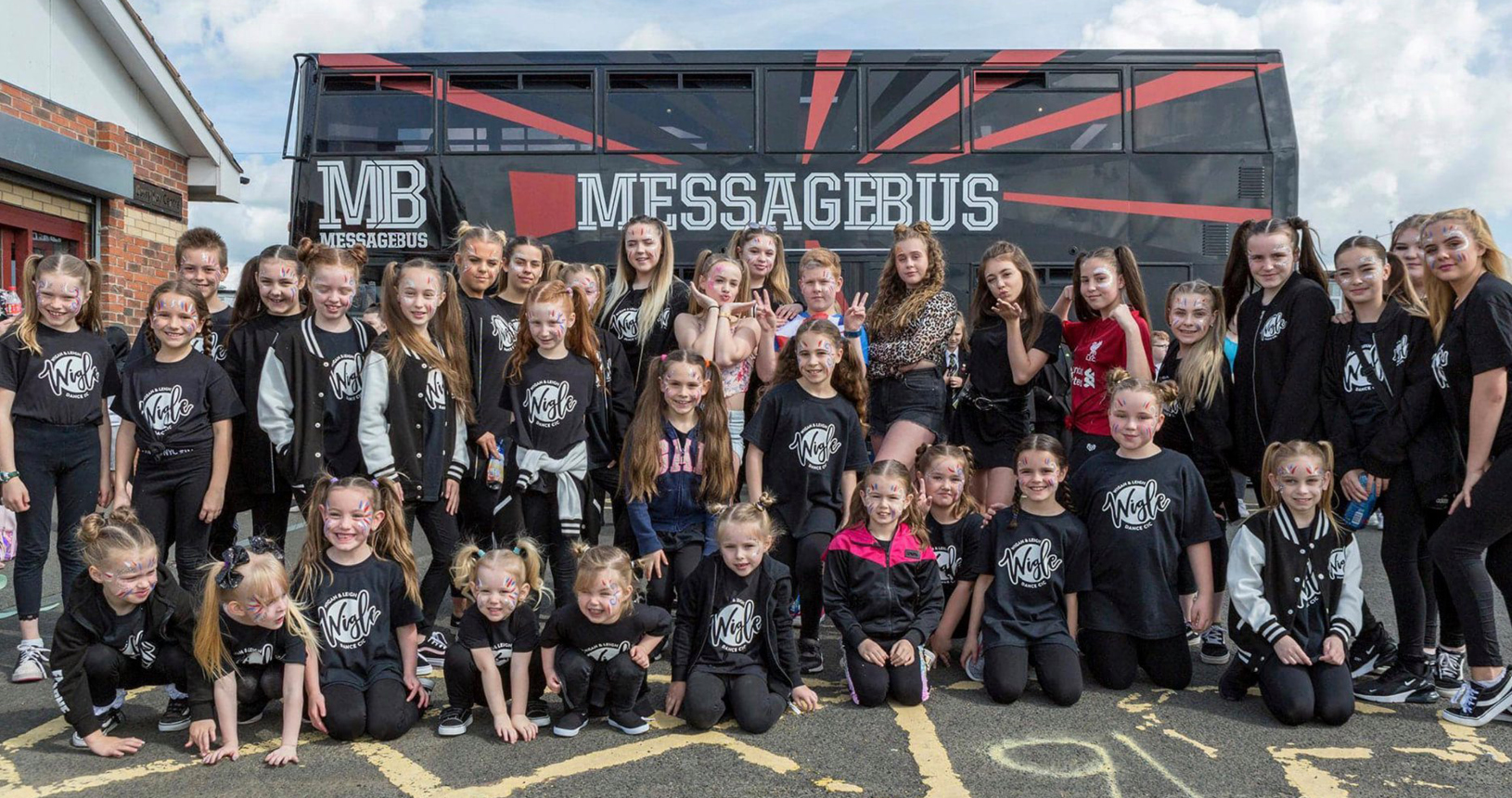 WigLe Dance CIC is committed to providing dance as a creative discipline to a new generation of our borough's young people and igniting The Fire Within children and young people across the Wigan Borough, inspiring them to experience the freedom and liberation of expression through movement. Each WigLe session is filled with joy and friendship, directing Wigan's young people to live happy, healthy and socially engaged lives through dance.
Taking a hyperlocal & youth-led approach to dance development, we specialise in supporting CYP to discover a passion for dance and to take that passion to the next level. WigLe's pay-as-you-go classes are designed to be welcoming and affordable to all, without compromising on quality. WigLe Studios, our 'instagramable' base within Leigh's cultural quarter, was refurbished in 2019 using a capital grant from Sport England.
WigLe Dance is a place where children are engaged in high quality participatory dance activity, young adults are employed to deliver dance programmes to and with their peers, and empowered to make the next steps into careers in teaching artistry, event management, arts administration and other roles in the cultural sector.  Our work is made up of two main art forms; dance and digital media and we partner with our neighbouring cultural organisations to ensure the young people we work with have access to a wealth of expertise and knowledge. 
Our story so far ... 
WigLe Dance began in 2015 as community contemporary dance sessions for children and young people in Leigh.  Working from various community venues across Leigh, founder Amy quickly realised there was a real need for accessible provision outside of private dance schools.   From the beginning our ethos has been clear - to offer accessible, affordable provision that doesn't compromise on quality or expectation and that allows children to reach their own potential.   Having grown up in Leigh and having to leave the borough to train from an early age, Amy was passionate about providing opportunities in the town. 
Over 18 months, participation increased and it became clear we needed our own space to grow and develop.  In 2017, Amy successfully received funding from Wigan Council through the Community Investment Fund to establish WigLe as the dance development organisation for the borough and to increase the quality of dance activity across Wigan & Leigh.  This funding also allowed us to move into our studios and secure further investment from Sport England to refurbish the venue, installing sprung floor, heating and separating the space into multiple studios.   
We opened fully in summer 2019 and by September have over 200 children and young people attending classes on a weekly basis. Alongside community classes, we had firmly established the Wigan Borough Dance Festival and the Wigan Borough Dance Network, bringing together the dance sector in Wigan.   In February 2020, we hosted the biggest dance festival so far, with 700 young people performing live over 3 nights and live performance and workshops from Company Chameleon and Emergence Dance. 
The covid-19 pandemic meant we had to close in March 2020.  This was a huge blow to the organisation as we had picked up such momentum and were excited for the future.  Despite the various challenges of being closed, we managed to remain operational through the whole of lockdown, providing digital dance provision through our WigLe at Home programme and providing outdoor activity when restrictions allowed.  Parents told us this was a real lifeline for their children and had a massive impact on their mental health and physical wellbeing. 
In October 2020 we received further investment from Wigan Council to run a two year programme 'WigLe Produces'. Since then we have been unstoppable (even in lockdowns 2 and 3) producing a dance film, digital festival and mass movement performances.  We now have 230 young people regularly attending WigLe Studios classes, with an additional 70 dancers taking our classes at satellite sessions across the borough thanks to funding from Sport England. 
We are currently working on a number of new programmes linked to the Fire Within Cultural Manifesto that will 'Get Wigan Dancing' and support the recovery of children and young people following the Covid-19 pandemic.