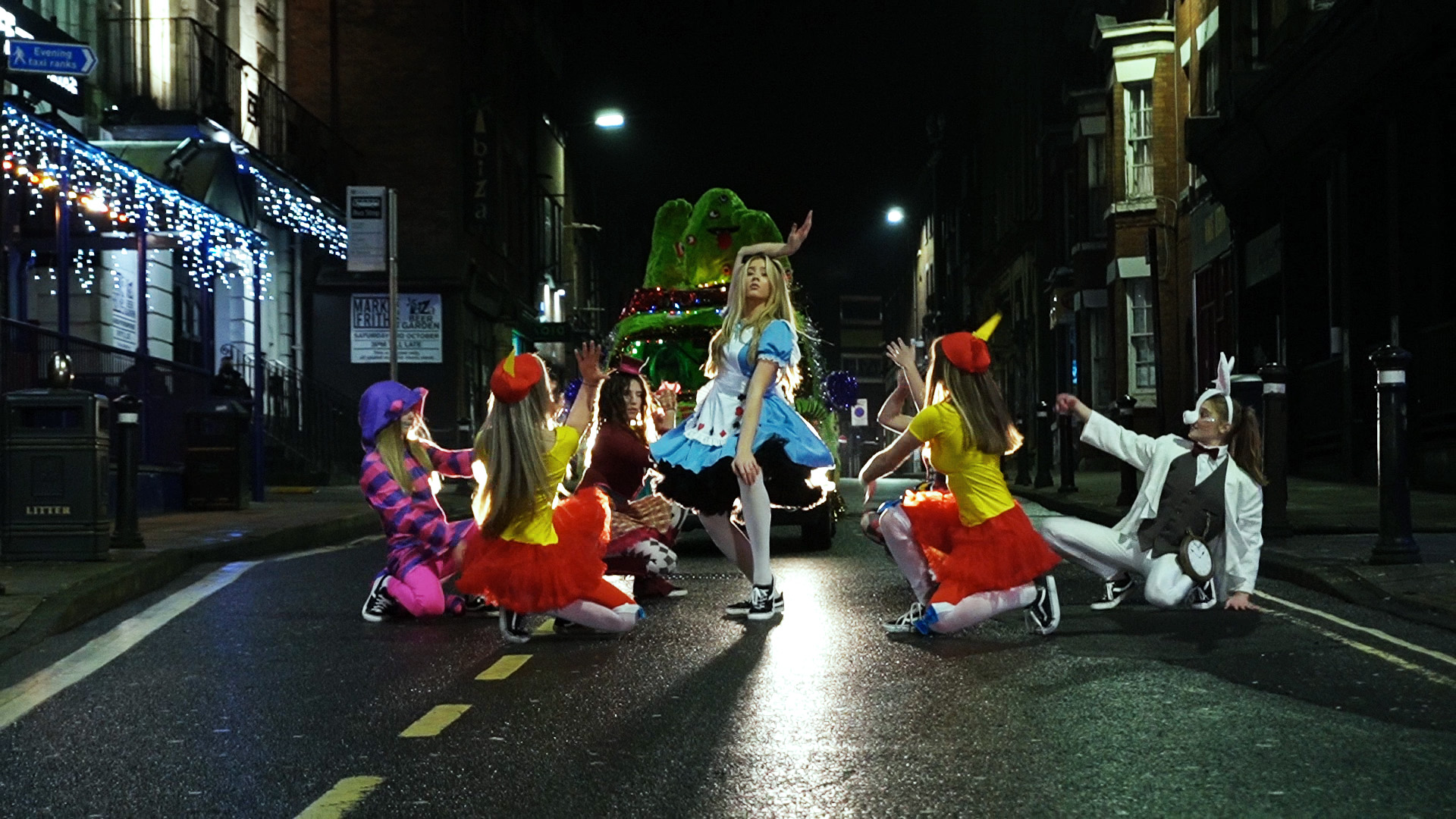 Celebrating Wigan's Fancy Dress tradition during lockdown. 
In December 2020 we collaborated with international film makers Al & Al to create a piece of Christmas magic.  During tier 3 lockdowns, when clubs and bars were closed to the public, we found a way to keep the party alive working in partnership with United We Stream Manchester. 
Working with 8 professional dancers and 8 young people, we provided movement direction for the spectacular film '42'. We helped to produce the film, sourcing costumes, videographers and choreographing movement.  We filmed on location in King Street, Wigan. 
The film was shown on Boxing Day 2020 as part of the United We Stream platform, alongside Wigan DJ's. The livestream has been seen by over 100,000 people.