Wigan Borough Dance Festival 2022
We are excited to announce the return of the Wigan Borough Dance Festival for 2022 - live and in person! 
Following the success of the previous festivals, we can't wait to announce the biggest dance festival programme yet. Bringing together dance schools, community groups and primary/secondary schools from across the Wigan Borough, this will be an incredible event and an experience not to be missed!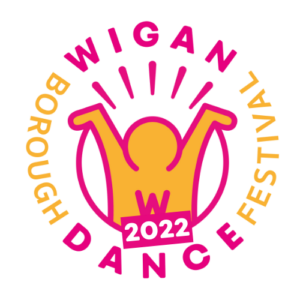 Get your tickets now for the Wigan Borough Dance Festival! 
As part of this years festival, we will be hosting three evenings of dance performances for schools, dance schools and community groups to take part.
This is set to be an incredible showcase of local talent, we can't wait for friends and families to join us in celebrating the dancers achievements and return to the stage. 
Performing on Thursday 10th March; 
St John Fisher Catholic High School 
Fred Longworth High School 
Dean Trust Wigan 
Holy Family Ince 
St Johns Hindley Green 
Hindley Green Community Primary
Newton Westpark
Wigan St Andrews Year 4 & Year 5 
St Bernadettes Primary School 
Golborne All Saints Catholic Primary School 
Parklee Primary School 
St Marks Primary School
Wigan Youth Show Choir
Performing  on
 Friday 11th March; 
Bedford High School 
Shevington High School 
Oakfield High School 
Aspull Holy Family 
Orrell St James
Woodfold Primary School 
Platt Bridge Primary School 
Golborne Community Primary School 
Leigh Central Primary School 
Nicol Mere Primary School 
Our Lady's Aspull
Wigan & Leigh College 
Performing on
Saturday 12th March; 
WN Dance Company 
Amelia Quigley Dance Company
Street Dance Zone 
More Than Words CIC 
WigLe Dance 
WigLe Satellite Clubs 
Company Fal
Chameleon Youth Juniors 
Innovative Arts 
Velocity Dance 
Wigan Borough Dance Festival Young Choreographers 2022 - APPLY NOW 
To buy tickets for the Thursday night performance click HERE. 
To buy tickets for the Friday night performance click HERE. 
To buy tickets for the Saturday night performance click HERE. 
The theme for the 2022 festival is 'Health and Happiness' in line with the Fire Within Cultural Manifesto. We encourage groups to use the theme as inspiration for their dances. 
This years festival has been supported by the Wigan Schools Games Co-ordinators and by Wigan Council through the Deal for Communities Investment Fund.  The event is a registered UDance Local Event.