Wigan Borough Dance Festival 2022
We are excited to announce the return of the Wigan Borough Dance Festival for 2022 - live and in person! 
Following the success of the previous festivals, we can't wait to announce the biggest dance festival programme yet. Bringing together dance schools, community groups and primary/secondary schools from across the Wigan Borough, this will be an incredible event and an experience not to be missed!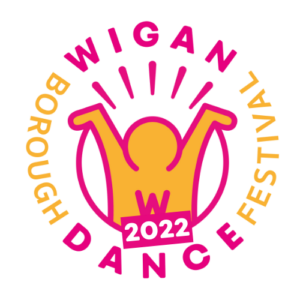 Apply now to perform at the Wigan Borough Dance Festival.
As part of this years festival, we will be hosting three evenings of dance performances for schools, dance schools and community groups to take part. 
Thursday 10th & Friday 11th March - Schools Showcase Nights at the Edge Conference Centre. 
Primary schools, secondary schools and colleges join us for a joyous night of performances. Your group will get to perform on a huge stage with professional light and sound equipment, in front of up to 1000 of their friends and families. 
During the day, you will be with us for an afternoon of workshops with professional dancers and choreographers and for a dress rehearsal so that your students feel ready to perform. 
The show will begin at 6:30pm. 
There are only 12 performance slots per night so be quick - register now by completing the Schools Expression of Interest Form.
Saturday 12th March 2022 - Community Dance Performance Night 
Dance schools and community groups - this is your chance to shine! 
It's been an incredibly hard time for dance schools and youth groups and we've missed out on so many opportunities to perform.  We want to bring the Wigan dance community back together for a night of celebration and fun. 
Your group/groups will get to perform at the Edge Conference Centre in front of 1000 people as well as taking part in masterclasses with some amazing industry choreographers and dancers. As well as this, you will receive a dance festival t-shirt and certificate of participation. 
The cost per dancer is £8 which includes all of the above. If this is an issue for your group, please get in touch. 
To apply to take part please complete the Community Performance Expression of Interest Form. 
The theme for the 2022 festival is 'Health and Happiness' in line with the Fire Within Cultural Manifesto. We encourage groups to use the theme as inspiration for their dances.