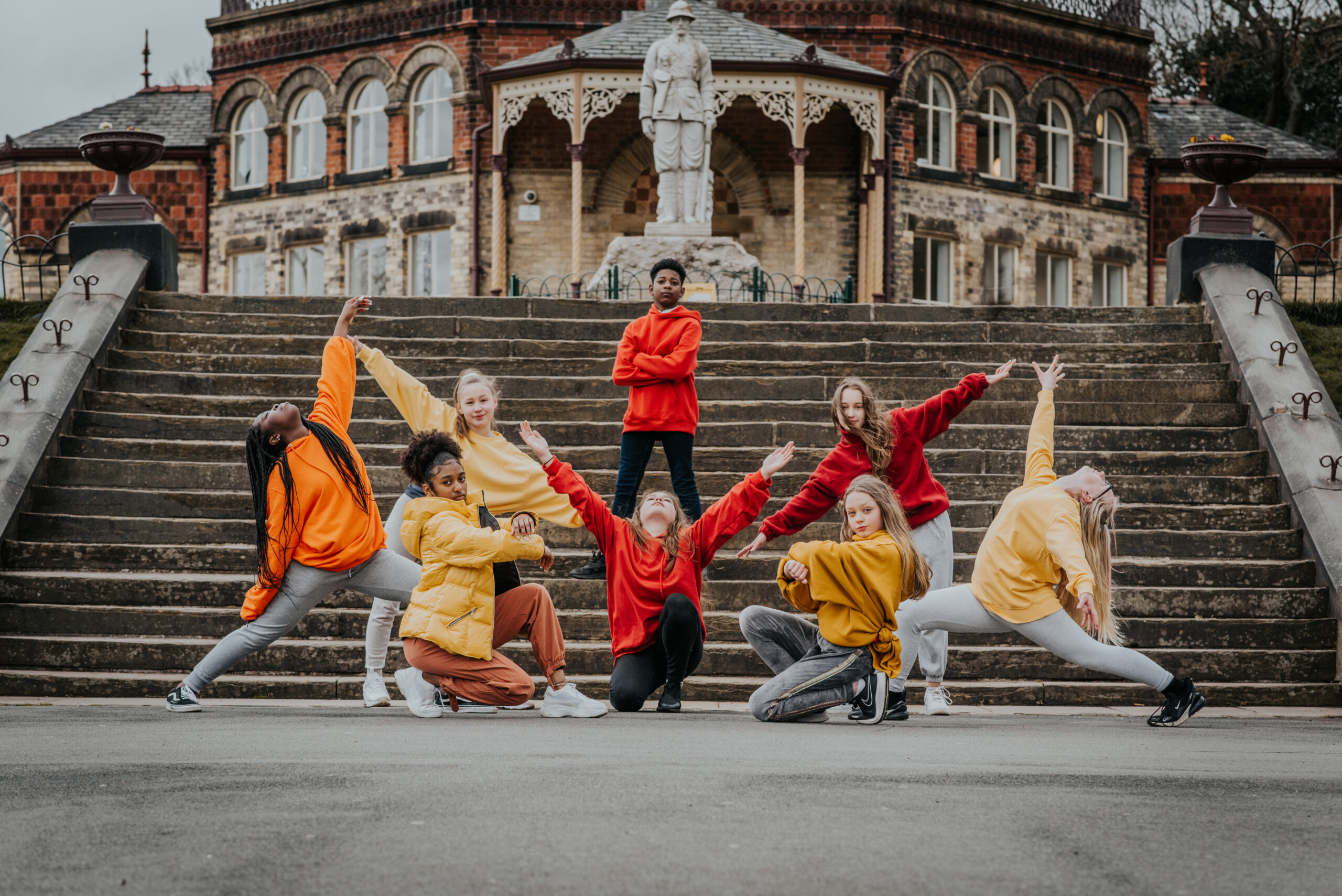 As part of our role as the Dance Development Organisation for the Wigan Borough, we run a number of programmes to support children and young people to participate and progress in dance opportunities.
WigLe Produces.
WigLe Produces is an ambitious new two year programme of youth-led
performance and participatory activity responding to Wigan's Cultural Manifesto. The aim is to inspire more young people to be physically active and culturally engaged through dance.
Throughout the next two years we will be working with a team of young producers to co-ordinate and manage a number of high profile events responding to the Fire Within Cultural Strategy.
The first major event is the Wigan Borough Digital Dance Festival and a newly commissioned film created in collaboration with Josh Hawkins and mentored by Gary Clarke. The film will be released on 22nd April 2021.
WN Dance Company 
WN Dance Company  is the flagship youth dance company for the Wigan Borough.  We recruit a new cohort of young dancers annually and provide a professional dance company experience through workshops, rehearsals and touring. 
In the past WN Dance Company have worked with professional choreographers such as Josh Hawkins, James Rosental, Kaea Pearce and Phoenix Dance Theatre. The company has performed regionally at events such as UDANCE NW, Join the Momentum, DanceWorks and headline the Wigan Borough Dance Festival each year. 
WN Dance Company is currently on pause due to the coronavirus pandemic but we look forward to recruiting our next cohort in Autumn 2021. 
Wigan Borough Dance Network
The Wigan Borough Dance Network brings together dance providers from across the borough to provide CPD opportunities, networking and to co-ordinate the Wigan Borough Dance Festival.
If you are a dance provider in the Wigan Borough and would like to be involved in the network please contact us.
---